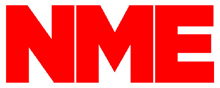 Toyah and Robert Fripp are 'Ready To Go' on their first 'Sunday Lunch' cover of 2023
The couple covered the Republica anthem with balloons and laughs.
Robert Fripp and Toyah Willcox have rung in the new year with their first 'Sunday Lunch' session of 2023, with a fiery rendition of Republica's 'Ready To Go'.
Brandishing a sign proclaiming 'Frippy 2023', the video features a shades-wearing Willcox delivering the 1996 dance-rock hit with gusto, while Fripp holds down the original's hard-hitting groove with chugging guitar lines. Wrapping up the track, Toyah indulges in some balloon-popping action, before the laughing couple wishes a happy new year.
• Continue reading at the NME.