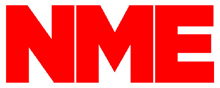 Watch Robert Fripp and Toyah Willcox cover Motörhead classic
The latest episode of Sunday Lockdown Lunch is here
King Crimson's Robert Fripp and Toyah Willcox have shared another cover in their weekly lockdown series, this time tackling a Motörhead classic. The pair began the Sunday Lockdown Lunch covers series last year and have shared their own takes on tracks by the likes of Nirvana, Guns N' Roses, Alice Cooper, Foo Fighters and more.
For this week's video, Willcox dressed in a maid's outfit and dealt cards into the gust of a fan. Fripp, meanwhile, sat to her side playing the guitar as she sang.
• Continue reading at the NME. See also Classic Rock/Louder, Kerrang and Metal Sucks.