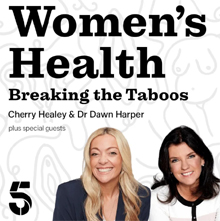 Toyah Willcox on sex In later life, hysterectomies and checking your body
Season 1, Episode. 3: Singer, actor and YouTube sensation Toyah Willcox doesn't just want to keep living, she wants to feel as full of life as she can for as long as possible.
In this episode, Toyah speaks openly about keeping intimacy alive in later life, and how communication and understanding can help women flourish when it comes to sex, relationships and living life to its full potential.
• Listen to Toyah's interview, on the Women's Health – Breaking The Taboos podcast, here.