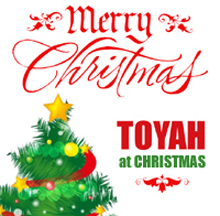 We are rollercoasting towards December, and you know what that means… Yep, we are reprising our Christmas Countdown/Run Up to the 25th.
This is Dreamscape's 24th Christmas, and we will be digging out some of our old, but treasured, decorations – posts, really, but I think of them as decorations in December! – to celebrate the festive season.
Just like every December for the past two and a half decades, Dreamscape will be counting down every day until Christmas Eve with festive Toyah posts. There will be lots of past Christmassy bits & pieces but some new content too.
It's going to be tinseltastic and yule be nutcrackers to miss it. Please join us every day in December for Christmas related updates – photos, info, trivia, memories and news. As well as details on any TV appearances for Toyah during December.