Releases: Sheep Farming In Barnet 2CD + DVD/Colour Vinyl LP
Toyah & Cherry Red Records are delighted to announce the long-awaited newly remastered and expanded release of Toyah's debut album Sheep Farming In Barnet which kickstarts a reissue programme of Toyah's entire Safari Records catalogue.
Sheep Farming In Barnet will be reissued on 4 December 2020 as a limited edition white vinyl LP and expanded 2CD+DVD package.
Limited quantities of both formats come with a different design postcard signed by Toyah.
Produced by Steve James and Keith Hale (Blood Donor), the album reached number 1 on the UK Independent Albums in February 1980 and celebrates its fortieth anniversary in 2020.
The album has been remastered from the original mastertapes and the 2CD+DVD package includes 30 bonus tracks including 20 that are previously unreleased.
The 7" single Victims Of The Riddle (1979) was Toyah's very first release and is included here. This was followed up by 6-track mini-album Sheep Farming In Barnet that contained three tracks per-side on a 33 1/3 playing 7" vinyl. This mini-album was then expanded to a full length 11-track album (originally for the German market) in early 1980 by adding the Victims 7" A-Side/B-Sides and some further tracks also recorded at Chappell Studios, London.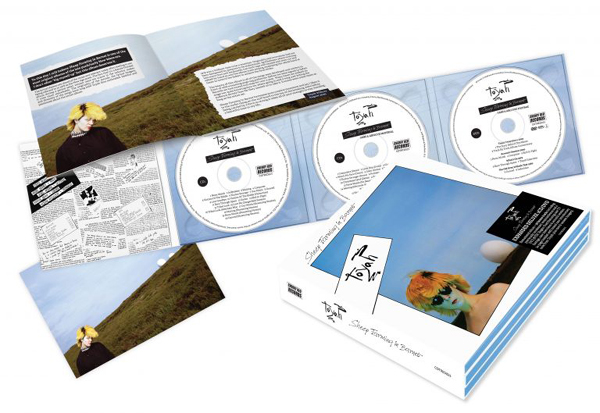 This album contains the fan favourites Race Through Space, Neon Womb and Danced, all of which went on to become signature songs for the band. Non-album Double A-Side single Bird In Flight/Tribal Look produced by The Boys' lead singer Matt Dangerfield is also included.
2CD+DVD digipack with a fully illustrated 24-page booklet containing a brand new introductory note from Toyah plus rare and unseen imagery including album cover shots taken at RAF Fylingdales Early Warning site, Yorkshire.
The album has been remastered by Nick Watson from the original mastertapes with mastering approved by Joel Bogen.
The expanded 2CD+DVD edition features 30 bonus tracks compiled by Craig Astley and is made up of non-album singles, rarities and demos. Amongst the 20 previously unreleased tracks are versions originally recorded for Shoestring, the original improvisation vocal that became Victims of The Riddle and the band's first ever pre-signing 1978 demos.
Includes a sleevenote by Toyah's archivist Craig Astley, researched with input from co-writer/guitarist Joel Bogen, chronicles the creation of the album, musician line-ups and reveals the recording origins of the album and bonus material for the first time.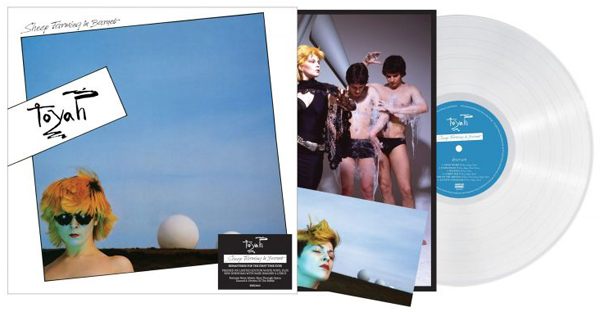 The package includes a DVD (NTSC/Region Free) containing two brand new features with Toyah Willcox; 'The Story Behind The Album' is an in-depth interview about the album/period, a Track-by-Track Album Commentary interview plus an exclusive acoustic three-song session of songs from the era – all filmed August 2020.
The DVD also includes rare archive TV footage available on DVD for the first time ever including a 1979 interview/performance clips of Race Through Space filmed at Toyah's Battersea warehouse 'Mayhem' for broadcast on What's On (ITV Midlands-only region) and two songs, Danced, Indecision, filmed February 1980 for BBC's The Old Grey Whistle Test.
• Continue reading at toyahwillcox.com to see the full tracklist, hear a preview track and read further details on the release. Pre-order Sheep Farming In Barnet, 2CD/1DVD Deluxe Edition, and Limited Edition Colour Vinyl LP here.