Toyah! Toyah! Toyah!: Official Charts
Toyah's 1980 live album Toyah! Toyah! Toyah! entered the Official Charts on Friday 20th May and reached #6 in the Physical Album Chart, #10 in the Vinyl Album Chart, #6 in the Sales Chart and #2 in the Independent Album Chart. The deluxe reissue also entered the Top 100 Album Chart, Rock Chart and Scottish Chart.
• Chart Stats: Toyah has now had five albums on the Official Charts in the past four consecutive years: In The Court Of The Crimson Queen (2019) #74, Sheep Farming In Barnet (2020) #99, The Blue Meaning (2021) #59, Posh Pop (2021) #22, Toyah! Toyah! Toyah! (2022) #72.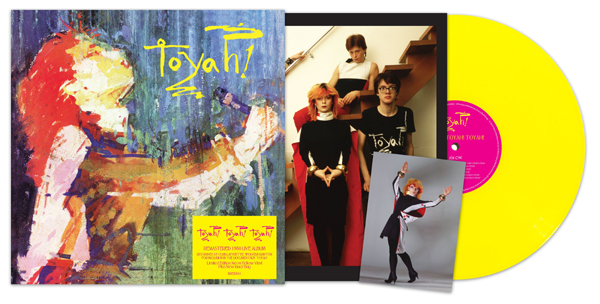 • In other chart news, Barefoot On Mars, from Posh Pop, spent two weeks at the top of The Heritage Chart, dropping one place to #2 this week in it's sixth week in the Top 10. See the news at toyahwillcox.com, where you can also watch Toyah receiving the news on The Heritage Chart Show. Browse our Toyah Official Charts archive…