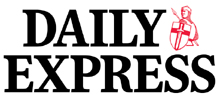 Toyah is interviewed in the print edition of today's Daily Express. Here is some of the interview.
I suffered ageism in my 30s but at 62 I'm treated like a Goddess
"I've never had any maternal instinct and it's always baffled me why I was expected to have children," she confesses. "I believe you're born knowing if you want to have kids and I knew that would not be happening.
"The only time I've ever experienced ageism was in my 30s, which was a very, very difficult decade. Back then if you were 30 and a woman, you were expected to have babies. But I had a successful career and never intended to have children and I couldn't get anyone to hear that. People would say to me 'Well, why are you married?' and I would say, 'er, because I love my husband!'
"I was too much of a bohemian to have children and anything that ties me down into one place is a challenge for me. But now I'm treated like a 62-year old goddess. I can say to women, 'it does get better' because people see you as having a wisdom they can tap into".