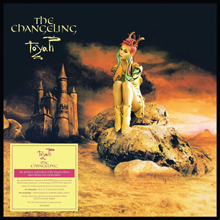 The Changeling was placed fifth best reissue of the year from RetroPop
If there's one thing we love more than new material from our favourite artists, it's diving into the vaults and unearthing forgotten gems from their classic eras – the hallmark of a strong reissue.
This year, there have been plenty and in addition to revisiting iconic releases and sharing unreleased cuts, an increasing number of acts have taken to reworking and remixing their best-loved recordings for a new avenue of bonus material that bridges the gap between 'then' and 'now'.
Looking back on highlights from the year, here are Retropop's Top 10 Reissues Of 2023.
5. Toyah – The Changeling (Cherry Red)
The seminal 1982 album from Toyah was expanded across two audio discs – including 20 previously unreleased tracks – and a further three previously unavailable on any CD, for its latest reissue, which contains outtakes, B-sides, an alternate album sequence of 'work in progress' variations, and home demo recordings. Meanwhile, the accompanying DVD features a wealth of classic content, plus up-to-date commentary from the lady herself!
• See the full Top 10, plus more year end Best Of 2023 charts, at Retropop. The Changeling is available to buy from Cherry Red Records – a great Christmas gift for the music fan in your life.