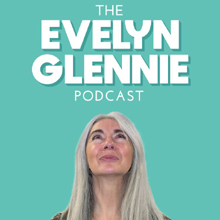 Episode 21 – Toyah Willcox
Season 4, Ep. 21
I have always been a huge fan of Toyah's so to have the chance to chat to her about everything that keeps her creative was incredible for me!
Toyah shared some of the secrets of her boundless energy, her musical inspirations and how to survive a lockdown with a husband of 35 years without throwing the kettle at him! So let's get listening!
In loving memory of Isobel Glennie.
• Listen to The Evelyn Glennie Podcast here.