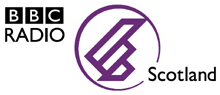 Toyah guested on Billy Sloan's BBC Radio Scotland show on Saturday night. This was a special on The Who, and Toyah chats about the band, Quadrophenia – how she got a part in the film and her character, Monkey – and more!
It's a special on The Who with Billy in conversation with Roger Daltrey, talking about his incredible career as frontman with the band for over 50 years. Billy also talks to Who fans who reveal just why they love the band. These famous admirers include John Lydon, Jon Fratelli, Toyah, James Dean Bradfield of Manic Street Preachers, Lulu and former Who drummer Kenny Jones. All laced with a great Who soundtrack.
• Listen at BBC Sounds. Toyah's interview begins at approximately 24 minutes into the show and runs for around 12 minutes. Toyah also chooses her favourite song by The Who.