NME: Robert & Toyah Share Cover Of Shirley Bassey's 'Goldfinger'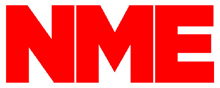 Robert Fripp and Toyah Willcox share cover of Shirley Bassey's 'Goldfinger'
This week's Sunday Lunch sees the pair reunited and doing things shaken not stirred
King Crimson founder Robert Fripp and his wife, singer Toyah Willcox, have shared a cover of Shirley Bassey's 'Goldfinger'.
The pair launched their Sunday Lunch video series last year, sharing renditions of songs by Nirvana, David Bowie, Metallica, Billy Idol, The Rolling Stones, Judas Priest, The Prodigy, Guns N' Roses, Alice Cooper and more through Willcox's YouTube channel.
• Continue reading at the NME. See also Metal Sucks.