NME: Robert and Toyah Cover Iggy Pop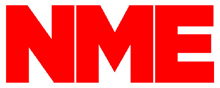 Watch Robert Fripp and Toyah Willcox cover Iggy Pop
"Here we are rocking out with T on the kitchen table – mercy!"
Toyah Willcox and Robert Fripp have covered Iggy Pop's 'The Passenger' in the latest of their Sunday Lunch video series.
The video specials began during the first coronavirus lockdown in the UK last year and quickly went viral as the couple put their spin on songs by David Bowie, Metallica, Britney Spears, Soft Cell and more.
• Continue reading at the NME. See also Metal Sucks.