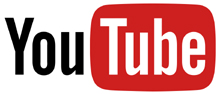 Following our recent post about Toyah's official You Tube channel… Here's one about this website's –  Dreamscape's You Tube channel.
Our You Tube is pretty much what you'd expect from a fan based channel. We've compiled a selection of retro interviews, Toyah TV appearances and more from throughout Toyah's career (which I believe is now in its 45th year if Glitter – filmed 1975, aired 1976 – is regarded as the very beginning!).
We are rollercoasting towards 1K of subscribers, and our most popular video is Toyah: This Is Your Life, which as of writing has been viewed 184,629 times and is currently increasing by around 2K views per day. Not that I'm a stats freak of course! Please click below to visit Dreamscape's You Tube Toyah channel (which also includes some rare Madonna footage).