These look gorgeous! Following the fantastic solo Toyah vinyls earlier this year, come four Toyah & The Humans vinyls. All four vinyls are also released on July 3rd 2020. Click below for order links.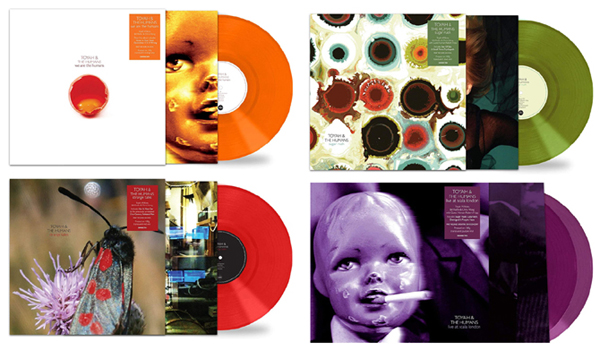 The three studio albums by Toyah & The Humans – We Are The Humans, Sugar Rush, Strange Tales – make their vinyl debut on 180g heavyweight coloured translucent vinyl. Strange Tales now closes with the previously unreleased 7-minute 21st Century Schizoid Man, the last track Toyah and Bill Rieflin recorded together.
The full 2010 concert album Live At Scala is released for the first time in its entirety, featuring a cover of Purple Haze alongside songs that later appeared on Sugar Rush but were not yet recorded at the time of the gig.