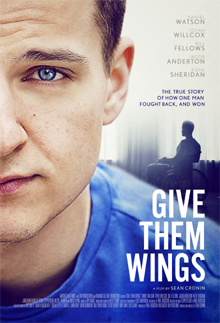 Toyah Willcox film telling disabled Quakers fan's incredible life story to premiere in Darlington
Give Them Wings is set to premiere at Darlington's Vue Cinema on July 16 to honour the writer's hometown and the film's location
A feature film based on the life story of a disabled Quakers fan will premiere at Darlington Vue Cinema on July 16. Starring Toyah Willcox, Give Them Wings chronicles the journey of Paul Hodgson, who was left disabled after being diagnosed with childhood meningitis.
Darlington born Mr Hodgson was diagnosed with the illness at just 10 months-old and his parents were told he would never move or speak. The now 57-year-old has defied all odds by becoming an award-winning novelist, film producer and screenwriter and Give Them Wings tells the story of his journey.
• Continue reading at Teeside Live.