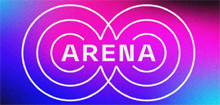 To a generation of teenagers, the 1980s punk pop star Toyah Willcox was an inspiration with brightly dyed hair and dramatic make up.
The singer and actor joins RTÉ Arena to discuss her new album Posh Pop, out in July and her hit YouTube series Toyah and Robert's Sunday Lunch.
• Listen to this great interview at the RTE website.