Posh Pop: News & Press Clips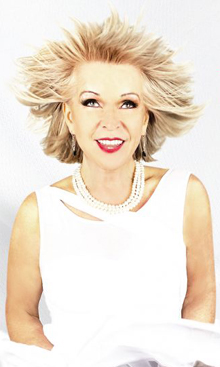 • Official Toyah: Pre-Order "Posh Pop" New Studio Album – Following the acclaim of the recent reissues of her early, groundbreaking albums, on Friday 27 August 2021 Demon Music Group will release the new album Posh Pop by British female music icon, Toyah.
Available on CD, 180g 'Space Grey'-coloured vinyl, digital download and deluxe CD+DVD featuring a video album. LP and CD Editions including an exclusive signed print by Toyah are also available – Continue reading…
• Super Deluxe Edition: Toyah / New studio album, Posh Pop – New studio album. Signed vinyl and CD: Toyah Willcox will release a new studio album, Posh Pop, in August and fans can secure signed editions of both vinyl and CD formats.
Written and recorded with her longterm writing partner Simon Darlow (he co-wrote Grace Jones' Slave to the Rhythm!), the album is described as being "a strong collection of infectious and affirmative pop songs". Tracks include 'Summer of Love', 'Space Dance', 'Levitate' and 'Take Me Home' – Continue reading…
• Retro Pop: Toyah is back with 16th album 'Posh Pop' – The '80s icon will release her first album of original material since 2008 on August 27 – Continue reading…
• Posh Pop: More News – Lots more new album news coming soon!