Christmas 2022 Countdown: Day 15: The Old Grey Whistle Test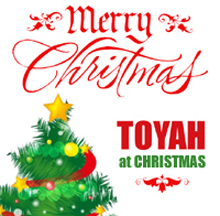 Christmas 1981, Following an incredible year of huge hit singles, gold-selling album, tours, a multitude of images, hundreds of press interviews and numerous television appearances, Toyah closed her/their sensational 1981 by playing the final date of the Good Morning Universe European Tour, at the Theatre Royal, Drury Lane, London on Christmas Eve.
This was Toyah's third, and final, tour of the year, following the College Tour at the beginning of 1981 and the Anthem Tour in the middle of the year.
The gig was broadcast live on BBC2  – and simultaneously in stereo on BBC Radio 1 – on The Old Grey Whistle Test – introduced by Radio 1/TOGWT legend, Annie Nightingale – as their annual Christmas Eve concert for 1981, in a schedule that also included everything from a festive All Creatures Great & Small, to an episode of Russell Harty At Home.
The band were: Toyah Willcox (Vocals|), Joel Bogen (Guitar), Adrian Lee (Keyboards), Phil Spalding (Bass Guitar, Vocals), Simon Phillips (Drums).
The concert was released on regular VHS (and Limited Edition hardback cover VHS with an Introduction note by Toyah) by BBC Video in 1982.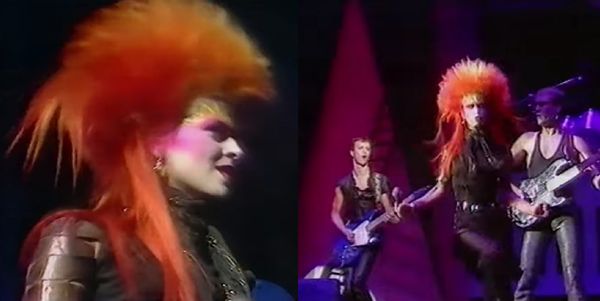 Toyah was among a small number who received this not inconsiderable accolade during the 1970s/80s golden era of music. Others bands/artists who were gifted The Old Grey Whistle Test festive concert over the years included Elton John (1974), Queen (1975), Rod Stewart (1976), The Kinks (1977), 10CC (1978), Ian Dury & The Blockheads (1980), Elton John (1982), Paul Young (1983).
Toyah would later recall: "I spent one Christmas in complete euphoria after doing the Drury Lane Whistle Test. I can remember driving home to Birmingham that night and it was snowing. Everything was just wonderful and I remained on a high after doing that show for about ten days."
Toyah's Theatre Royal, Drury Lane/The Old Grey Whistle Test concert has become an intrinsic and memorable part of Christmas. A legendary event that thousands attended and many millions watched, and remember as such a special moment in Toyah's career as well as everyone's Christmas – past, present and, no doubt, future!