Charles Hutch Press: Posh Pop Queen Toyah In Pocklington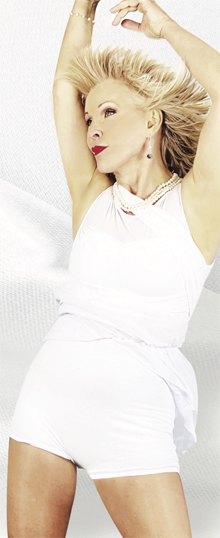 Sunday Lunch video star and Posh Pop queen Toyah to play Pocklington in March
Eighties' pop star Toyah will play Pocklington Arts Centre on March 3 on her up-close-and-personal Posh Pop Tour.
Her "lively cinematic sound" will combine Toyah's vocals with keyboards and stand-up bass in her arrangements of such hits as It's A Mystery, Thunder In The Mountains and I Want To Be Free, modern-day works Sensational and Dance In The Hurricane and selections from last autumn's Posh Pop album.
These will be complemented by stories from her colourful 40-year career that has gained YouTube momentum latterly with Toyah's Sunday Lunch videos with husband Robert Fripp, drawing ten million views since being started in lockdown. A new season was launched last weekend with their quickfire take on The Undertones' Teenage Kicks.
Toyah: Posh Pop Tour, Pocklington Arts Centre, Thursday, March 3, 8pm. Box office: 01759 301547 or at pocklkingtonartscentre.co.uk.
Ahead of her Pocklington show, Martin Hutchinson profiles Birmingham-born singer, actor, television presenter and writer Toyah Willcox
Once known as the "Punk Princess", Toyah has proved that she is no one-trick-pony. She is an actor of note, featuring in films such as Jubilee, Quadrophenia and Ghosts Of Borley Rectory and the TV shows Shoestring, Minder, Kavanagh QC and Maigret.
She supplied her voice to the animated Mr Bean series and Teletubbies and has 'done' Shakespeare, playing Miranda in Derek Jarman's 1979 film version of The Tempest.
To most of us, however, Toyah is a singer, who took the charts by storm when she first erupted on the scene in 1980. After five releases that failed to interest the mainstream Top 40, despite going top ten in the independent charts, Toyah broke through with the Four From Toyah EP, featuring the fantastic It's A Mystery that propelled it to number four.
• Continue reading at Charles Hutch Press. Browse all of Toyah's upcoming live gigs and festivals at toyahwillcox.com.