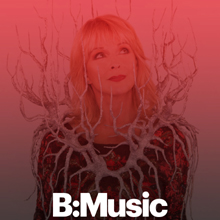 Feeling a bit punk rock? Head over to B:Music's Spotify to hear Toyah's playlist curated exclusively for their followers.
Toyah's Punk Playlist
Kings Heath musician Toyah has amassed 13 top 40 singles, recorded 25 albums, written two books, appeared in over forty stage plays, acted in more than 20 feature films and presented hundreds of television programmes.
The playlist includes music by: Toyah, X-Ray Spex, Sex Pistols, The Clash, Patti Smith, Ramones, Public Image Ltd, The Stranglers and more!
• Listen to Toyah's Punk Playlist at Spotify.