Retro Pop: Toyah Rises Up With 'Levitate'
Toy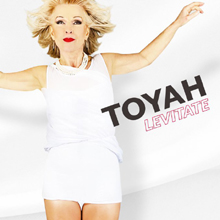 ah rises up with 'Levitate' from first album in 13 years
Toyah is back with Levitate, the lead single from her first studio album in 13 years.
The '80s icon will release her 16th LP 'Posh Pop' on August 27, featuring 10 brand new tunes produced by the star, alongside Simon Darlow and her husband, King Crimson's Robert Fripp.
Of the track, available now on digital platform, she tells NME: "It was the second song Simon and I wrote for the album. I went into the studio with a few chords and started singing a song which was very thrashy and punky and that slowly evolved over two weeks. Levitate was something I wanted to connect to people who are educating their children at home in a two-bedroom flat."
• Continue reading at Retro Pop.