Releases: The Blue Meaning 2CD + DVD/Colour Vinyl LP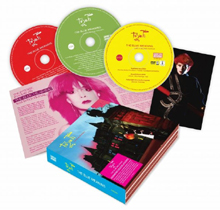 Toyah and Cherry Red Records are delighted to announce the newly remastered and expanded release of Toyah's 1980 album "The Blue Meaning" on 28 May 2021. This is the second in a reissue programme of Toyah's entire Safari Records catalogue.
Produced by Steve James with arrangements by Steve James and 'Toyah' the band (Joel Bogen, Pete Bush, Toyah Willcox, Steve Bray and Charlie Francis), the album reached number 1 on the UK Independent Album Chart and charted in the main UK Top 40 album chart in June 1980.
Remastered by Nick Watson from the original mastertapes and original sources, overseen and approved by Joel Bogen. The album features the ultimate fan favourite 'Ieya' considered a signature song by the band, which was also released as a single.
2-CD+DVD digipack with a fully illustrated 24-page booklet containing a brand new introduction note from Toyah plus rare and unseen imagery including album cover outtakes taken at Wykehurst Place, a gothic revival mansion in Bolney, Sussex.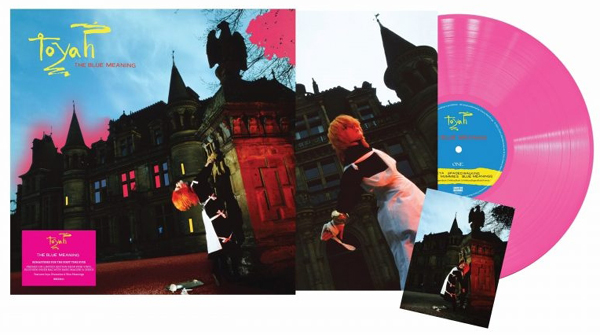 This expanded edition features 27 remastered bonus tracks including single mixes, live tracks, rarities and unheard demos compiled by Craig Astley. Amongst the 20 previously unreleased tracks are the final recordings made by this band line-up including 'Silence Won't Do' and 'Jack & Jill', as seen being recorded on the 1980 ITV documentary "Toyah" and have been long awaited by fans for forty years.
The very first demo of 'Angels & Demons' recorded at Eel Pie Studios, an Alternate Vocal take of 'Blue Meanings' with the previously unheard original longer song outro and three tracks recorded live at the ICA London all make their release debuts.
Includes the early original version of 'It's A Mystery' by Blood Donor feat Toyah Willcox that a 'new' line-up of Toyah 'the band' went on to record and enjoy their first hit single with in 1981.
A sleevenote by Toyah's archivist Craig Astley, with input from Toyah Willcox and Joel Bogen, chronicles the creation of the album and reveals the recording origins of the bonus material.
Includes a DVD (NTSC/Region Free) containing three brand new features with Toyah Willcox, an interview about the album/period, a track-by-track album commentary and an exclusive acoustic three-song session of songs from the era – all filmed October 2020.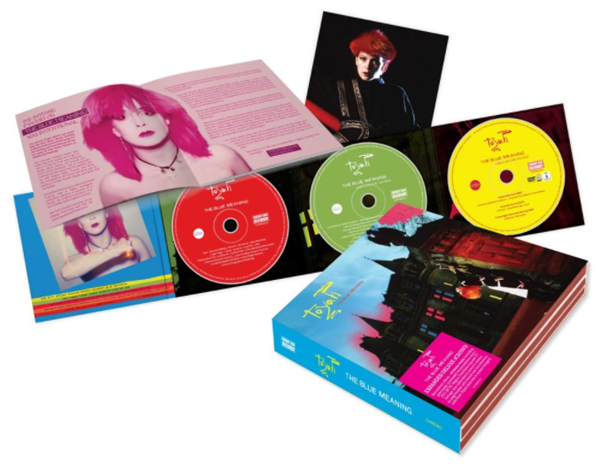 The DVD also includes rare archive BBC TV performances of 'Mummies' and 'Danced' from Friday Night, Saturday Morning (November 1980) available on DVD for the first time ever.
Strictly limited edition neon pink coloured vinyl echoes Toyah's hair colour from the back sleeve and the colourful glow surrounding the gothic mansion, Wykehurst Place in Sussex on the LP's front cover. The vinyl LP features the original album track listing and features rare unseen imagery plus full album lyrics.
Initial copies of the Vinyl LP from Cherry Red website come with a signed postcard by Toyah – design exclusive to the LP pre-order. Initial copies of the 2CD+DVD from Cherry Red website come with a signed postcard by Toyah – design exclusive to the 2CD+DVD pre-order.
• Continue reading at toyahwillcox.com to see the full tracklist, hear a preview track and read further details on the release. Pre-order The Blue Meaning, 2CD/1DVD Deluxe Edition, and Limited Edition Colour Vinyl LP here.