Turn Up The Volume: Slave To The Rhythm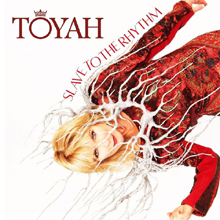 Cover Of The Week – Graceful Toyah And Her Rhythm Slaves
Toyah and Robert Fripp do not need an introduction whatsoever anymore, if you ask me (also if you don't ask me). Both had/have notable successful careers and both together have their Sunday lunch on YouTube, every week for more than two years now.
About 2 months ago the lovebirds picked Grace Jones's giant 1985 hit Slave to the Rhythm to entertain us with it on the laziest day of the week.
Recently T & R recorded their cover of that soulful pearl, fully orchestrated, as a new Toyah single, and shared an accompanying video so you can join sexy Toyah for a little dance to this sensuous interpretation with her seductive posh pop voice as the star in the middle and the trippy guitars of King Robert and Simon Darlow on the sides, left and right. They're rhythm slaves to Toyah.
• Continue reading at Turn Up The Volume.