Toyah On NOW 80s: 80s Stars/Rock Chicks/Seven Inch Heroes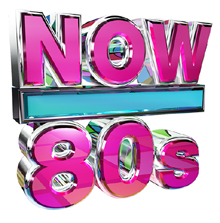 80s Stars – Then & Now!: NOW 80s
Thu 16th Sept: 4pm/Sat 18th Sept: 9am
Where are they now? Classic hits, followed by some recent songs – Including Pet Shop Boys, Kylie, Toyah, The Stones, Gary Numan, The Pretenders, New Order, Rick Astley & T'Pau!
Carol Decker's 30 Rock Chicks!: NOW 80s
Friday 17th September: 12pm
T'Pau's Carol Decker brings a bit of Heart and Soul to a countdown of '80s ladies who like to rock! With Joan Jett, Tina Turner, Stevie Nicks and Pat Benatar. (as well as Toyah via the Thunder In The Mountains video)
Seven Inch Heroes: NOW 80s: Saturday 18th September: 2.05am/5.30am
Before the CD, the perfect pop songs were spun by singers & bands on 7 inch vinyl. From 1980-1984 these were the classic UK hits that invaded the world! (NB. This airs sporadically on NOW 80s, sometimes including Toyah!)