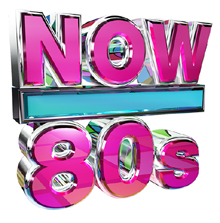 Way Back When! 1981: NOW 80s:
Thursday 9th February: 5pm
60 minutes of lesser heard hits from 1981. Including The Pretenders, Spandau Ballet, George Harrison, Toyah & The Pointer Sisters.
Toyah's Sack The Stylist?! Top 30: NOW 80s:
Saturday 11th February: 5pm
Pop legend Toyah brings 30 memorable videos featuring a cavalcade of clothing calamities from superstars including Bowie, Madonna, Adam Ant and many more in this crazy countdown!
Favourite Singers With Nick Heyward: NOW 80s:
Sunday 12th February: 11am
Mr Favourite Shirts is back on NOW 80s – this time he selects his Favourite Singers! Including some who influenced him the most such as David Byrne & XTC's Andy Partridge.