Proud Cabaret: 80s Legend Toyah Willcox Joins All Stars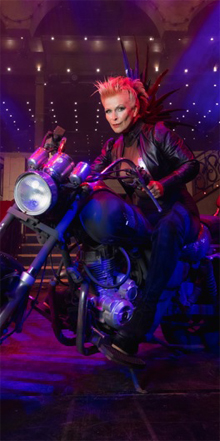 80's legend Toyah Willcox joins Proud's Cabaret All Stars from Thursday 4th November!
Britain's original punk princess Toyah Willcox will headline London's most spectacular cabaret experience, 'Proud Cabaret All Stars' at Proud Embankment for select dates this November & December 2021.
Toyah is no stranger to the stage and screen, with over 40 plays and 10 feature films under her belt. A singer, actress and TV presenter with 8 top 40 hits, and 20 albums, Toyah is bringing her magic touch to Proud's flagship venue, Proud Embankment this Autumn. Leading a cast of world-class cabaret, circus and burlesque superstars in an extraordinary show on in the heart of London.
Toyah will join current sell out headline acts: Denise Van Outen and Duncan James, following hot on the heels of recent hosts: the fabulous Julian Clary and comedy legend Bill Bailey.
'I can't wait to be part of Proud Cabaret All Stars Family and rock out to all the classics at this amazing venue', comments Toyah Willcox.
TOYAH WILL BE HOSTING ON – NOV 4th, 11th, 17th, 24th, 30th. Dec 1st, 9th, 14th, 15th, 16th, 21st, 22nd
Tickets to see Toyah and all other star hosts are now on sale can be booked online at www.proudcabaret.com, or by calling the Proud sales team on: 020 7482 3867 
Alex Proud, CEO remarks – 'I am thrilled & honoured to have Toyah join our Proud Cabaret All Stars family, A true original and real icon, I have been a fan since childhood, it is such an honour and a treat to have her on our stage"
An evening of pure indulgence and escapism will unfold along with a scrumptious three-course Asian Italian fusion menu devised exclusively for Proud by world class head chef Antonio Vacca together with fabulous cocktails and first-class service.
Joining Proud's fabulous hosts on stage, Cirque du Soleil performer Katherine Karpovich will perform her incredible aerial act, plus international and award-winning cabaret star Pi the Mime reinvents the art of mime, blending it with dance, drag, clown and burlesque. Darlings of the Moulin Rouge J'Adore La Vie will bring their haute couture burlesque to the party and the infamous international burlesque show ghoul, horror diva and Brazilian bombshell Marie Devilreux is set to astonish.
Missa will leave audiences stunned with her mind-blowing sword swallowing, in tarnation burlesque sensation Jake Dupree will set hearts racing and multi-talented Leonie Alert will be showcasing her dare-devil fire skills.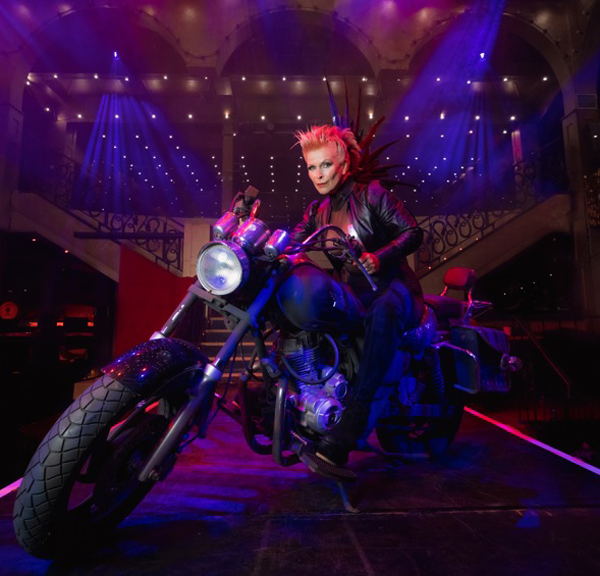 Proud aims to ensure their guests have an unforgettable evening. With artists from the world-renowned Cirque du Soleil to the dazzling likes of Vegas showgirls, every moment is designed to impress, scare, wow, and captivate the audience.
Having benefited from considerable investments in the venue to include all Covid-19 safety measures, Proud Embankment has also undergone a complete makeover throughout lockdown making it the most glamorous and Instagrammable venue in the capital. Proud ensures that customers get the experience of a lifetime in the safest possible environment with a triple lockdown guarantee where, in the event of a lockdown or change in roadmap, a refund, reschedule or credit note will be offered.
THE SHOW: The spectacular showstopper Proud Cabaret All Stars features Europe's most talented music, cabaret, drag and acrobatic acts, performing exclusively in the UK's biggest and most opulent cabaret venue.
Each evening, Toyah Willcox will take to the stage to perform and introduce the audience to Proud's unforgettable acts. Guests are treated to a delicious three-course menu with a welcome cocktail on arrival, while enjoying the spectacle in an opulent setting.
Proud Embankment is located in an iconic heritage building at the heart of the West End, situated underneath Waterloo Bridge on the North bank of the River Thames. The UK's largest and most glamorous venue dedicated to the artform of Cabaret. Make a grand entrance down the lavish commanding staircase, take a step into the spotlight on our central stage, relax into the golden booths, peep behind the red curtain, and breathe in the perfumery of perfection.