Greatest Hits Radio: Toyah Talks To Ken Bruce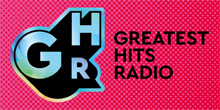 Toyah joined Ken Bruce for Golden Years and took us through the year of 1972. She tells Ken about her love for Roxy Music and Elton John amongst others. Toyah talks about the impact of the 1970s and recalls what she remembers about the decade.
She also shares a story about her early life in school and how she may have cause some trouble in school. One story involves several alarm clocks, a school stage and a former Prime Minister!
• Listen to the great interview below or at You Tube.