Christmas 2022 Countdown: Day 7: Toyah At Home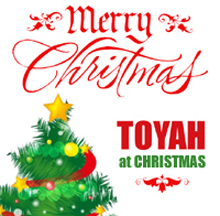 Christmas 2022, Toyah At Home on Saturday 10th December was a festive special – featuring Toyah and Robert – airing at Toyah's Official You Tube channel and Facebook feed.
Toyah and Robert watched and reacted to Toyah's performance of, Greg Lake's wonderful, I Believe In Father Christmas from the tv show Pop Goes Christmas, which originally aired at Christmas 1982 on ITV. The full retro festive clip was also shown at the end of the episode.
In today's Toyah At Home episode, Toyah reacts to the fantastically festive 1982 performance of the Greg Lake classic I Believe In Father Christmas. Filmed in December 1982, this clip turns 40- this year and features Toyah sporting black contact lenses and accompanied by Joel Bogen and Keith Hale. Happy 40th to this version!
• Watch Saturday's Toyah At Home by clicking below. (Image © Toyah Willcox)