Christmas 2022 Countdown: Day 12: Toyah & Messenger @ Liberty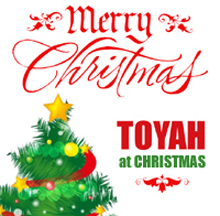 Christmas 1983, and a little, albeit unconventional, festive retail therapy at one of London's most legendary department stores – Liberty on Regent Street – made the fourth festive season of the 1980s a very memorable one for Toyah fans and viewers of Good Morning Britain on TVAM.
Toyah sporting her late 1983 – most associated with the promotion of The Vow – look, and her Brave New World video co-star Messenger (the beautiful horse), went early Christmas shopping in November…
Pop singer and actress Toyah Willcox has always wanted to do her Christmas shopping on horseback! With a little help from TV-am's 'Fantasy Time', and Liberty London in Regent Street, Toyah rode a white horse called Messenger through the store.
• Watch the full TVAM clip at Toyah's Official You Tube channel and click below to see larger versions of the screen captures of Toyah and Messenger.