Classic Pop: Toyah 'Posh Pop' Interview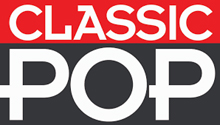 "This issue, we also talk to Toyah who is back with a career-best LP, the brilliant Posh Pop."
The latest issue of Classic Pop magazine (Sep/Oct 2021 – Issue 71) is out now, and features Toyah on the cover and a new Posh Pop interview… "I was just exploding with ideas".
The issue also includes Soft Cell, Toyah, Shaun Ryder, Blondie, Goldfrapp, Tony Hadley, Saint Etienne, Tony Arnold, The Blue Nile (from Glasgow and one of my favourite bands!) and much more!
• See the promo tweet here, and full details on how to buy Classic Pop are here.