Books: Major & Minor Adventures In Lah Lah Land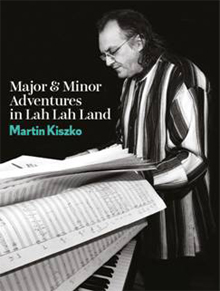 The autobiography of Martin Kiszko, Major & Minor Adventures in Lah Lah Land, has just been published. Toyah wrote a film script with Martin and is mentioned in the book.
Available Now! My autobiography Major & Minor Adventures in Lah Lah Land, a candid fly-on-the-wall behind-the-scenes look at film music composition, natural history filmmaking, TV projects and eco-poetry. Also a personal memoir and a good laugh along the way! The book is also a useful primer for anyone wishing to enter the music and writing industries.
By buying a book/books, you will be supporting an artist who received no support during lockdown and who was unable to work due to the closure of venues. You will also be helping to keep the Green Poems for a Blue Planet environmental campaign running.***
• Continue reading at martinkiszko.com.