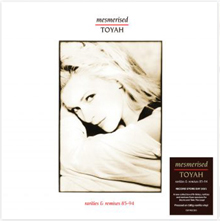 Official Toyah are excited to announce two very special releases from Toyah for Record Store Day 2021. Both exclusive releases will be available as part of RSD Drop 1 on Saturday 12 June. Visit the RSD website to find a participating store near you.
Mesmerised – Rarities & Remixes 85-94
• Released by Demon Records for #RSD21. Mesmerised compiles rarities and remixes spanning 1985-1994.
• Side 1 starts with Lion Of Symmetry, Toyah's collaboration with Tony Banks of Genesis originally recorded for the motion picture Lorca & The Outlaws. It then features the Mike Hedges-produced 'Desire' album's B-sides and an outtake Mesmerised. Side one closes with the 12″ Surf Mix of "Echo Beach".
• Side 2 features Phil Nicholas-produced rarities and remixes, all on vinyl for the very first time, including Tears For Ellie and the "Weybridge Mix" of "It's A Mystery" which features re-recorded vocals and Friday Forever.
• Rare imagery taken to accompany the Desire album and singles feature on this exclusive compilation which is pressed on 180 gram vanilla coloured vinyl and will be made available exclusively from participating stores on Saturday 12 June.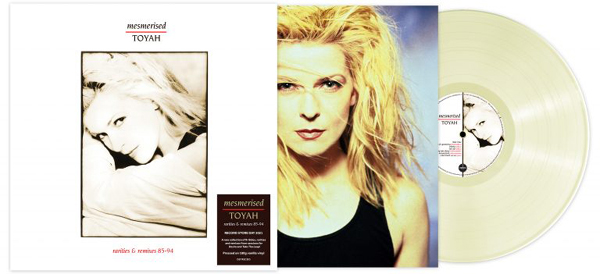 SIDE ONE
1. LION OF SYMMETRY – TONY BANKS & TOYAH
2. PLENTY – B-SIDE
3. SUN UP – B-SIDE
4. RE-ENTRY INTO DANCE – B-SIDE
5. MESMERISED – OUTTAKE
6. ECHO BEACH – SURF MIX/12″ MIX
SIDE TWO
1. TEARS FOR ELLIE – DEMO
2. GOD CEASES TO DREAM – REMIX
3. POLAND (ONE DAY ON EARTH) – DEMO
4. NOW I'M RUNNING – REMIX
5. IT'S A MYSTERY – WEYBRIDGE MIX