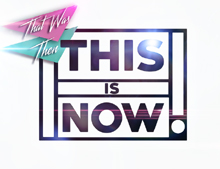 This week, X Factor's Sean Smith, Two brothers who are too sexy for their shirts, An 80s Special and I'm A Celeb is back
That Was Then… This Is Now!
Super excited for this, and the countdown is ON!
The first episode will be on Thursday 5th November at 7pm and features Chesney Hawkes, The Fizz and Toyah – check out the website for tickets: www.thisisnow.tv
It was a pleasure to be part of this, and can't wait for you to see and enjoy it with us.
• Continue reading at The Revive Mag. Buy tickets for Episode One of That Was Then… This Is Now!, featuring Toyah, at This Is Now.