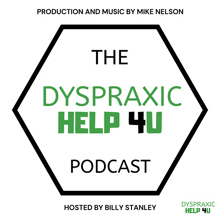 The Dyspraxic Help 4U Podcast had the honour of interviewing Toyah to celebrate Dyspraxia Awareness Week 2021.
The legendary entertainer has Dyspraxia and took the time to speak with us in the hope of inspiring others to follow in her footsteps.
Dyspraxic Help 4U is delighted to have teamed up with Dyspraxic Alliance and Dyspraxia Magazine for Dyspraxia Awareness Week 2021.
For album and tour details please visit www.toyahwillcox.com – Special thanks to Mike Nelson.
• Click below to listen at You Tube. The podcast can also be downloaded at Apple Podcasts, Google Podcasts. Spotify and Anchor FM.