Releases: Toyah Live At The Rainbow – CD+DVD/Vinyl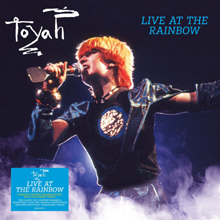 One of the most long-awaited titles by Toyah fans finally comes home this November. 'Toyah Live At The Rainbow' will be released on CD+DVD and aqua-blue transparent vinyl LP by Cherry Red Records on Friday 25 November 2022.
Featuring the original 12-song concert film released for the first time ever on DVD, much requested and sought after by fans for decades.
The previously unreleased concert audio is released for the first time ever on CD with seven additional songs, all previously unheard and unreleased; restored exclusively for this release. These include 'Bird In Flight', 'Mummies', 'Computer' and 'Love Me'.
For this release, the original Rolling Stones multitrack reels have been revisited and remixed from scratch by Nick Watson at Fluid Mastering to create a new full stereo mix of the gig for the first time in its history. All audio remastering was approved by Joel Bogen.
This newly remastered and expanded release is the fifth in the Toyah reissue programme.
Celebrating the much-loved February 1981 concert at North London's legendary Rainbow Theatre, this hotly anticipated title marks the first time ever the concert audio has been released on vinyl.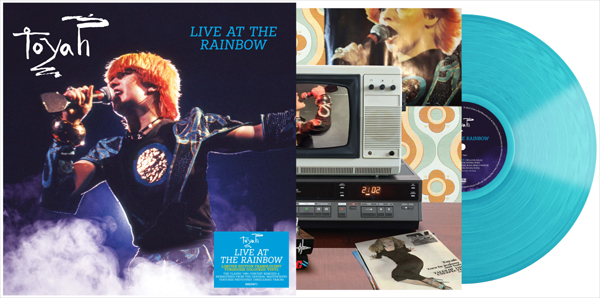 At the time, the Toyah band had seen a new line-up with Willcox and Joel Bogen joined by Nigel Glockler, Phil Spalding and Adrian Lee. In February 1981, the lead track 'It's A Mystery', from the EP 'Four From Toyah', rose up through the charts and following an appearance on BBC's Top Of The Pops, saw the band 'Toyah' crossover to mainstream singles chart success. This concert, originally due to take place at the Lyceum, was upgraded to the Rainbow following the EP's success and demand for tickets.
Safari Records decided to record this unique moment in history as the band were ascending to greater fame and recognition, and before they'd recorded an album to follow the success of 'It's A Mystery'.
'Toyah Live At The Rainbow' includes the classic tracks 'It's A Mystery', 'War Boys', 'Angels & Demons', 'Race Through Space', 'Danced' and 'Ieya'.
• Pre-Order "Toyah Live At The Rainbow" on CD+DVD and Transparent Aqua Blue Vinyl at Cherry Red, where you can also see the full tracklist for both formats.