Dreamscape Toyah Fanzine: Issues 44 – 46
The info/order page for the new issues of Dreamscape's Toyah fanzine is now online. This is a bundle of three issues for Winter 2021 (Issues 44 – 46).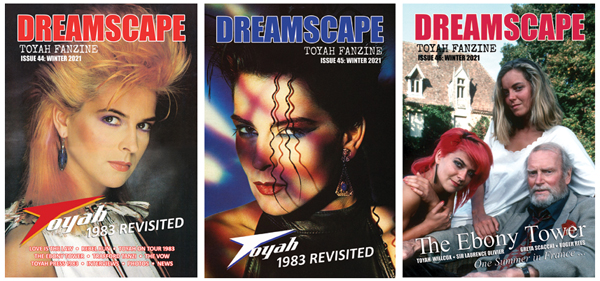 We are travelling back to 1983 – No TARDIS required – for these issues. Celebrating Love Is The Law, Trafford Tanzi, The Ebony Tower, Rebel Run, The Vow, the Rebel Run Tour and more. Below is a couple of feature previews. Click above or below for more info.