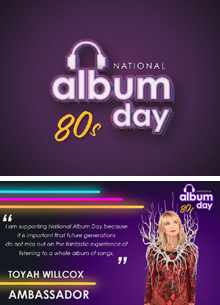 Deezer's 80's Drive In, with special LIVE appearance by 80s icon Toyah Willcox.
Grab your car keys, because music streaming service Deezer is hosting a one-off drive-in experience to celebrate National Album Day 2020.
DEEZER'S 80'S DRIVE IN
WED 7 OCT – 7:00PM
PRICE: £15 PER CAR
Doors open: 6pm | Start time: 7pm
Join us for a night packed with 80s music and fancy dress! Grab your snacks at 80s prices while you sing your heart out to Madonna. Retro dress code of leg warmers and bright colours is strongly encouraged!
Pull up to Drive In London and you'll be treated to original tour performance videos from the decade's biggest icons: (1985) Madonna, 'The Virgin Tour', (1987) Prince, 'Sign O' The Times', (1987) Stevie Nicks, 'Live at Red Rocks', (1988) David Bowie, 'Glass Spider Tour'.
100% of event proceeds will go to the Help Musicians charity. There's limited spots available – so grab your ticket early and get ready to party 80's style including a special menu at 80's prices.
• Continue reading/Book tickets at The Drive In.