BBC Radio 6 Music: Live At Drury Lane
Six songs from Toyah's Theatre Royal, Drury Lane gig, and the final of the Good Morning Universe European Tour, from Christmas Eve 1981 have been aired by BBC 6 Music for the first time in over three decades. Listen for the next week at BBC iPlayer.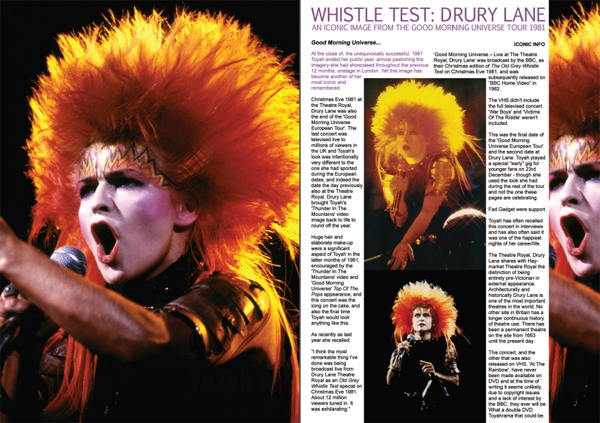 Toyah and The Moondogs: Chris Hawkins presents recordings from the BBC's archive of live music. Tonight including Toyah recorded at the Theatre Royal Drury Lane in London in 1981, plus The Moondogs in session.