Apollo Magazine: English Woes
English woes – Derek Jarman's apocalyptic visions of England are as relevant as ever
In The Last of England, a collection of autobiographical sketches, diary entries and script notes published in 1987, Derek Jarman offered a ferocious state of the nation address:
Young bigots flaunting an excess of ignorance. Little England. Criminal behaviour in the police force. Little England. Jingoism at Westminster. Little England. Small town folk gutted by ring roads. Little England. Distressed housing estates cosmeticised in historicism. Little England. The greedy destruction of the countryside. Little England.
It's a passage that encapsulates many of Jarman's most persistent concerns: national identity, reactionary politics, the representation of the past, architecture, landscape and ecology.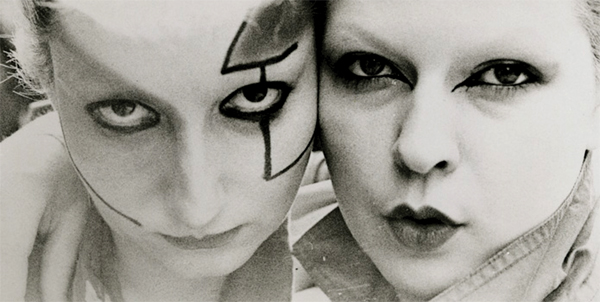 … Jarman's shoots were renowned for their sense of camaraderie. Toyah Willcox, who starred in Jubilee, said, 'the whole thing about Derek was that he allowed everyone to learn. He was the most fantastic teacher. There was no elitism, there were no closed doors.' The emphasis placed on collaboration, thrift and imagination was partly a matter of necessity. For the majority of his career, his films had tiny budgets, though public money from the BFI and Channel 4 was forthcoming from his fourth feature onwards. Jarman's cinematic ambitions were, however, constantly hindered by battles with producers and funding bodies. 'The money required to make a film, let alone a consistent cinematic career, can evaporate like snow in June,' he noted.
• Continue reading at Apollo Magazine.